The start of 2022 means ringing in the new year with a glass of Stella Rosa wine and setting New Year's resolutions. And by this time of the month, it's easy to give up your resolutions already. But this year, it can be a little different. Why? Because we are helping you set New Year's Rosa-lutions! Here are five Rosa-lutions that are easy to keep all year long.
1. Drinking less by participating in Dry January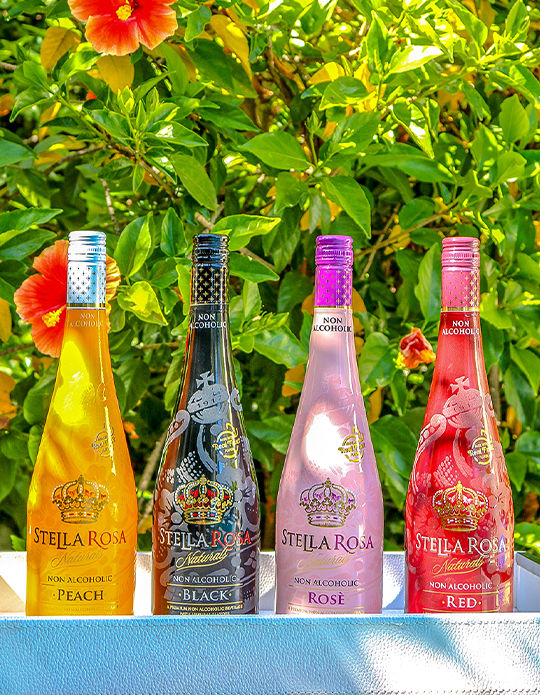 This New Year's Rosa-lution is a no brainer thanks to Stella Rosa Non-Alcoholics. Now- we aren't saying you need to stop drinking alcohol all together. It's just nice to cut back a little bit and still enjoy the flavors of your favorite wine. And don't forget about the mocktails! Check out all our delicious mocktails here that are so yummy you will be sipping on them all year long.
2. Eating healthier
Eating healthier is easy with our line of non-alcoholics. With 30% less calories than their alcoholic counterparts, Stella Rosa Non-Alcoholics are a simple and healthy switch. Try a deliciously easy wine and food pairing like Stella Rosa Red, Non-Alcoholics with turkey burgers and a side of fresh berries!
3. Being more active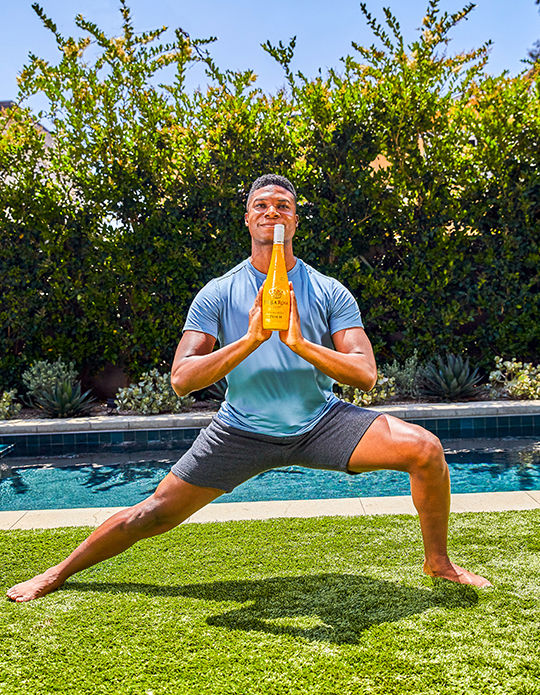 Getting active can be hard so try incorporating some fun stretches to start out. Try using a full bottle of Stella Rosa Peach, Non-alcoholic as a weight while you lunge to help keep your balance. You would be surprised at how easy yet effective this one stretch can be.
4. Spending more time with friends and family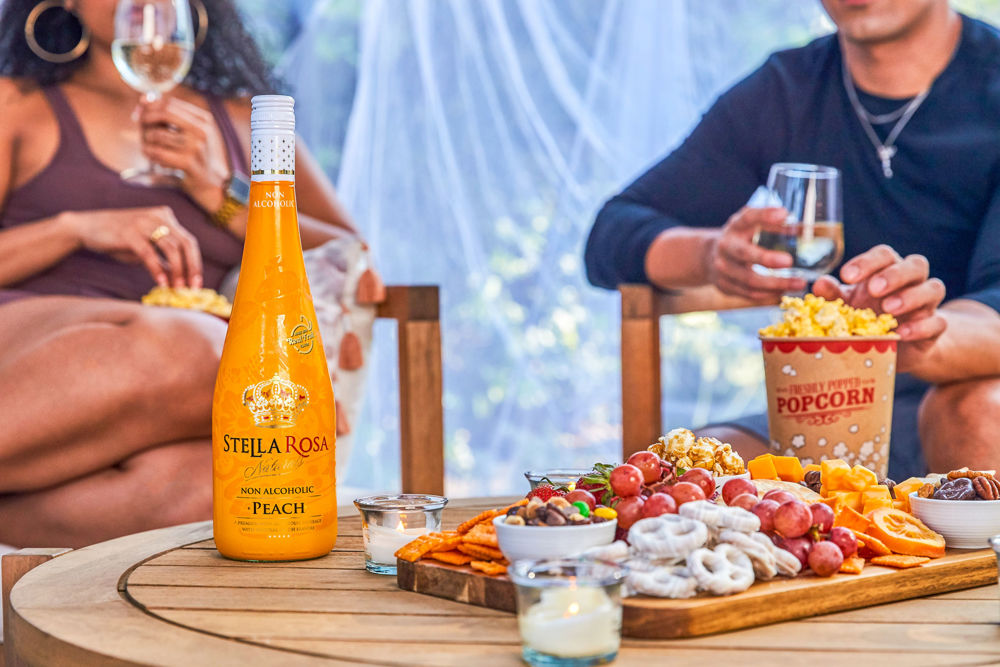 What could be better than sharing a bottle of wine with loved ones? But if your resolution is to spend more time with friends and family… all that alcohol can add up and can cause hangovers. So, keep your Rosa-lution with Stella Rosa Non-Alcoholics! Share a bottle with friends and family every day of the week without worrying about the hangovers. Or if you have a loved one who does not like drinking alcoholic beverages this is the perfect drink to share. You don't need to skip the Stellabration if you want to stay sober.
5. Practice more self-love
Vowing to Stellabrate self-love this new year has never been easier! Toast to yourself as often as you want with a glass of non-alcoholic wine. Plan out self-care Sundays every month that you want to enjoy while sipping on a glass of Stella Rosa Rosé, Non-Alcoholic to help you look forward to these rituals. As this beverage is non-alcoholic, it helps to promote better sleep, preparing you to crush the upcoming week.
We want to know what your Rosa-lutions are! Make sure to share with on social media with #MyROSAlution. To find Stella Rosa Non-Alcoholics, use our Stella Rosa Locator or shop online from San Antonio Winery.