Moscato Frosé, aka frozen rosé slushy, aka the perfect poolside cocktail, is a cool, fun, and über summertime refreshment! This boozy slushy is what summer dreams are made of. It's pink, delicious and perfect for your next summer get-together!
Here's what you need:
• Stella Rosa Moscato Rosé
• ½ cup sugar
• ½ cup water
• 6-8 ounces strawberries, hulled and sliced
• 2 ½ ounces fresh lemon juice
• 1 cup ice
Directions:
Pour Stella Rosa Moscato Rosé in a medium-sized container and freeze for at least 6 hours.
In a saucepan, add sugar and ½ cup of water and bring to a boil. Stir until all sugar dissolves. Remove from heat, add strawberries and let sit for 30 minutes. Strain liquid into a small bowl with a mesh sieve and chill for about 30 minutes until cold.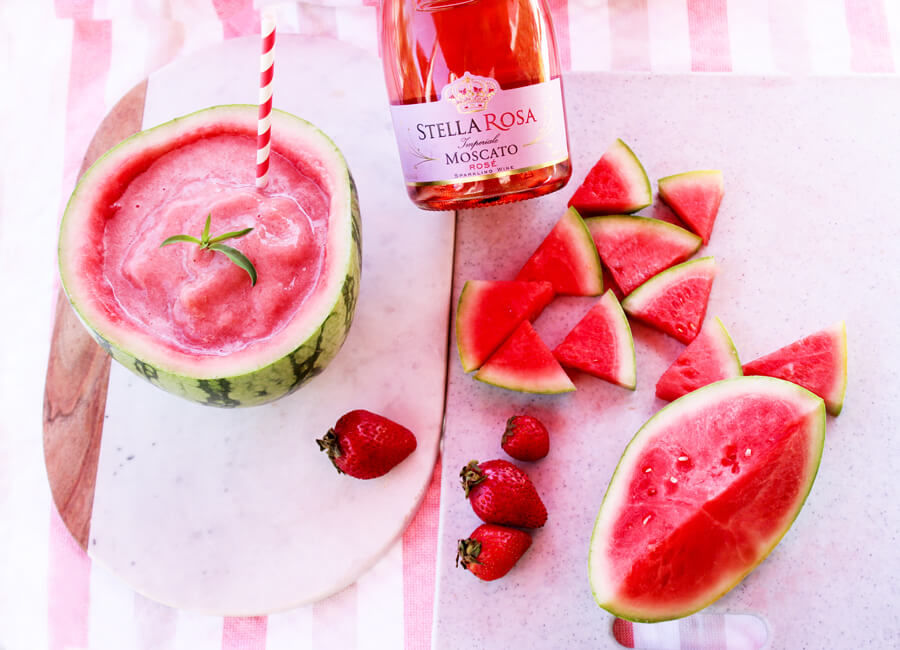 Add the frozen Stella Rosa Moscato Rosé, lemon juice, strawberry syrup and ice into a blender and mix until smooth. Freeze liquid once more for 30 minutes then blend again until liquid is slushy. Serve in glasses and enjoy!
Find Stella Rosa wines at your local retailer or shop in-store or online from San Antonio Winery.