Hope you don't have a dentist appointment anytime soon because June is National Candy Month! It's like Halloween but instead of 1 night of sweets, you get 30 full days! This month, rather than just aimlessly feeding your sweet tooth with store-bought, pre-wrapped goodies, challenge yourself to make your own candies from scratch. If you need another boost of inspiration, choose recipes that will leave you with Stella Rosa wine-infused confectionery. Not that you need reminding, but Stella Rosa makes everything better.
Here are just a handful of ways to Stellabrate National Candy Month to get you started! Download all the recipes mentioned below, here: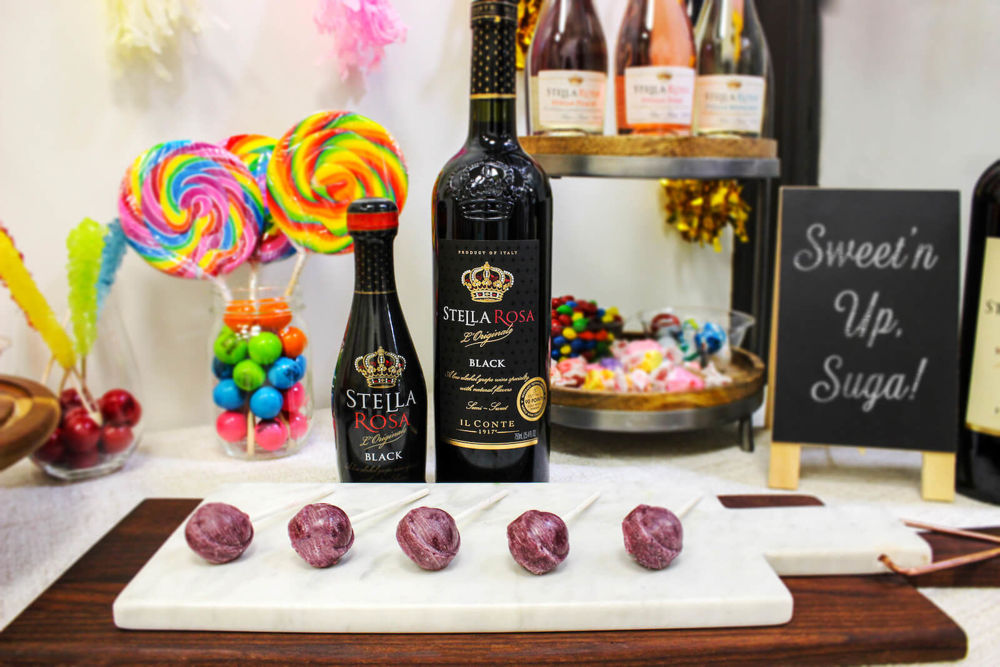 Start the month with some Stella Rosa Black Lollipops. Tell us, how many licks does it take for you to get to the center?
Next, try your hand at making red wine truffles with Stella Rosa Red or Rosso. There is no secret to making a good truffle – they're actually much easier to make than most people think!
Pick up some gummy bear molds (or any other shape molds) so you can create a beautiful assortment of Champagne gummies! Our favorite sparkling wines to use here are the Stella Rosa Imperiale Moscato Rose, Brachetto, and Prosecco, but you'll still need just a little bit of food coloring to get the right color.
If you're having a small get together (or just a night to treat yourself) and would like to offer Stella Rosa and chocolate pairing options, go for it! You have our recommendations, but you're still encouraged to try your own pairings too.
You're going to need something to wash all this candy down, and what's a better choice of drink than a Stella Rosa-based libation? Call it the Stella Rosa Cotton Candy cocktail.
Tell us what you think and share your own Stella Rosa-infused candies and pairings! Vibe with us on Instagram, Twitter, and Facebook, and hashtag your photos with #StellaRosa and #Stellabrate for a chance to be featured.