Here's your super easy Marshmallow Pops recipe, great for any upcoming party or summer gathering! These pops are simple, decadent and practically effortless. This is an endless fun foodie dessert your friends will love. Roll them in sprinkles, coconut, crushed nuts, graham cracker crumbs, finely chopped candy bars, or anything you're craving. Pair these delicious treats with a chilled glass of Stella Rosa wine and have a Stellabration. All you need is…
Ingredients
One bag of Marshmallows
Chocolate
Your choice of topping (sprinkles, coconut, crushed nuts, graham cracker crumbs, etc.)
Lollipop sticks
Small cellophane bags (if you want to wrap them up)
~ Directions ~
1. Push a lollipop stick into each marshmallow.
2. Melt some chocolate. You will probably need 4-8 oz. of chocolate, depending on how many marshmallows you dip.
3. Dip one marshmallow at a time into the chocolate.
4. Allow excess chocolate to drip off, then sprinkle your choice of topping onto the chocolate.
5. Set the marshmallow pop (stick down) in a mug to allow the chocolate to set (you can put the mug of pops in the fridge or freezer for a few minutes).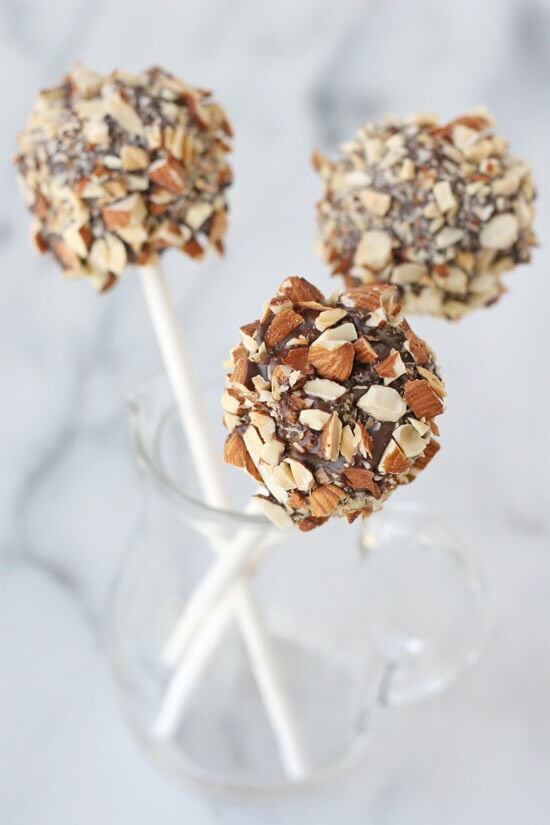 Share your delicious treats with us on Instagram, Twitter, and Facebook by tagging your images with #StellaRosa and #TasteTheMagic. We just may feature your photo next time!