Time to test those wrists with some tossing action. Set up a game of ring toss while tossing back some wine for an entertaining afternoon in the backyard. It doesn't take much time or items to create hours of gaming and the best part? Stella Rosa comes in a variety of flavors so you can have a really colorful set up, as well as a great spread for your drinking friends.
What you need:
• Stella Rosa (any flavors) and Bodega Sangria 750ml bottles
• Rings
• Wooden crate (optional)
Game set-up:
• Arrange wine bottles either in a crate or on a sturdy base
• After 3 rings make it onto 1 bottle, remove that bottle
• To increase the challenge, increase the distance between the ring tosser and the targets
• Create teams with color coordinated rings for some real competition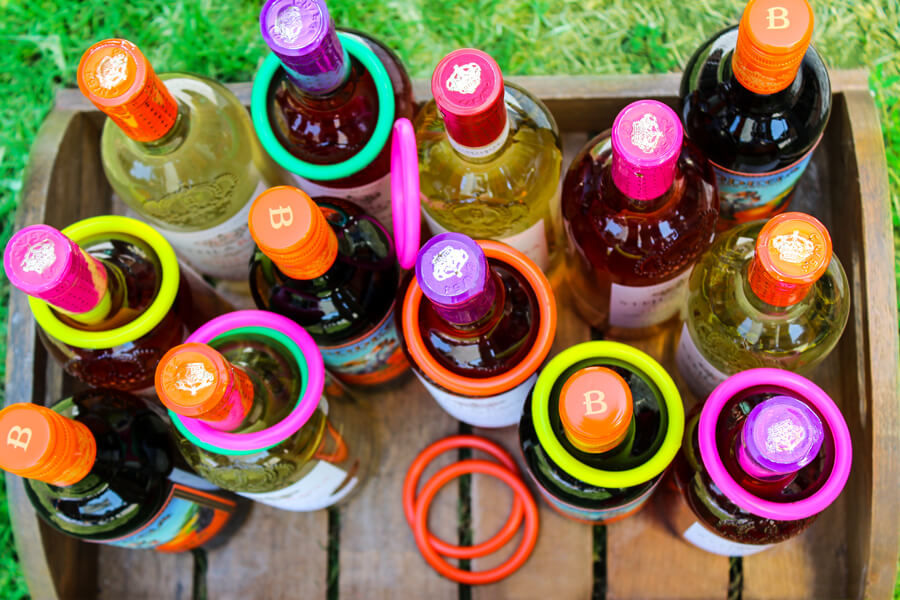 It's easy to find cheap rings to purchase, or you can keep this purely DIY by gluing the ends of cut jute rope together. When it starts to get dark, break out glow in the dark sticks to use as rings instead.
It's equally as easy to get Stella Rosa and Bodega Sangria for this game because they're available at many of your local retailers as well as at San Antonio Winery in-store and online.
We'd love to see what colorful action you get into, so snap some pics and share them with us on Facebook, Instagram, and Twitter and use #StellaRosa and #Stellabrate in your captions.