As the weather starts to warm up, we are constantly looking for ways to stay refreshed and today we have the perfect frozen treat to keep you cool. Stella Rosa Prosecco citrus popsicles – that's right, you're favorite childhood snack just stepped up its game! This simple recipe will have you enjoying these pops all throughout spring and well into summer.
Here's what you need:
Ingredients:
• Stella Rosa Imperiale Prosecco
• Stella Rosa Imperiale Moscato Orange
• Oranges (1-2)
• Limes (1-2)
• Popsicle molds
• Ice cube trays
• Wooden popsicle sticks
Directions:
1. Slice your oranges and limes into small, thin slices (small enough to fit into your popsicle molds and ice cube trays).
2. Place the orange and lime slices into the molds and ice cube trays.
3. Pour Stella Rosa Prosecco and Moscato Orange into the popsicle molds and ice cube trays. Tip: for ice cube tray pops, let them freeze for about 45-60 minutes before placing the wooden popsicle sticks in the center.
4. Let popsicles and ice cubes freeze for 4-5 hours or overnight.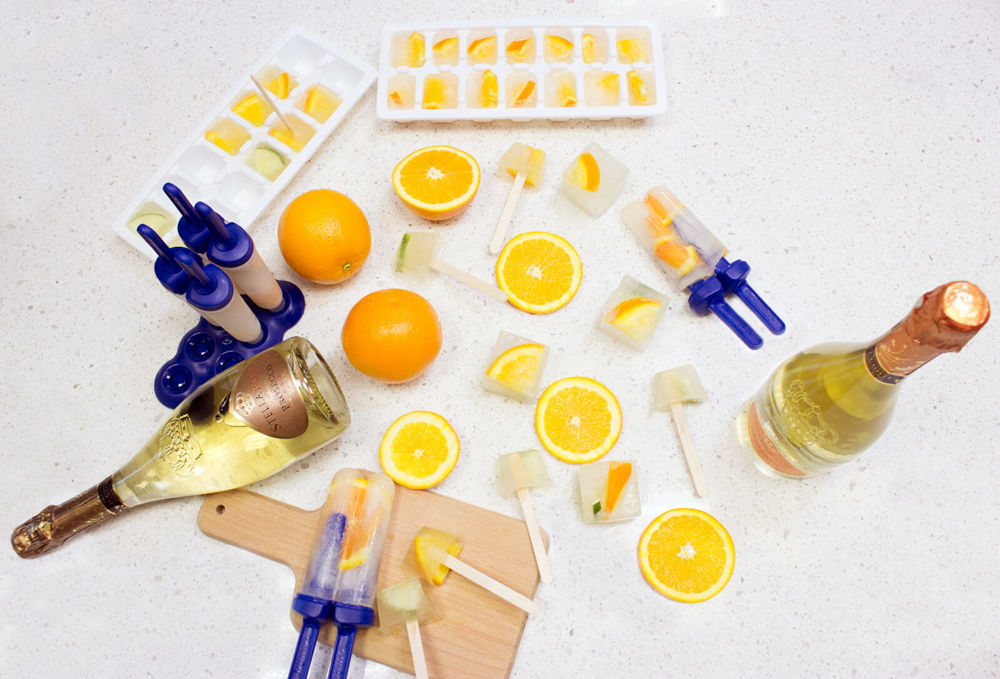 Enjoy immediately or place into your glass for a delicious frozen garnish that will add the perfect citrus taste to any Stella Rosa wine or fruity cocktail. Visit www.stellarosawines.com/cocktails to try out some of our cocktails this weekend. Don't forget to share your creations with us on Instagram, Twitter, and Facebook with #StellaRosa and #Stellabrate in the captions for a chance to be featured on our channels.