Dare to try some stranger things this Stellaween? Spook yourself out with this No. Eleven cocktail, a tribute to Stranger Things, which is currently one of our favorite series on Netflix! it may be a little peculiar-looking, but it is certainly delicious. Trust us, friends don't lie.
Ingredients
– Stella Rosa Red or
– Stella Rosa Black
– Orange Slices
– Blackberries
– Rambutan
– Ice
Instructions
1. Add ice, blackberries, and orange slices to a cocktail shaker.
2. Squeeze in juice of 1/2 orange.
3. Shake.
4. Remove lid of shaker. Take your serving glass and insert it upside down into the shaker. Holding both the shaker and serving glass together tightly, turn it upside down so that the cocktail pours out into the serving glass.
5. Top with Stella Rosa Red or Black and garnish with an unusual-looking rambutan fruit.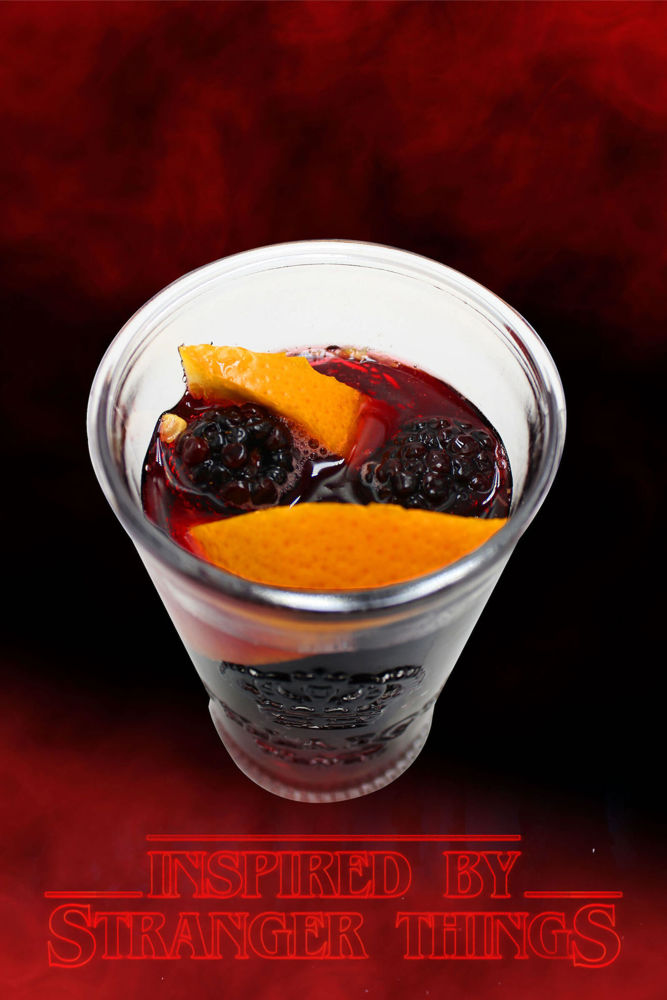 Truthfully, the rambutan is just for looks, but feel free to bite into it if you are feeling a little more adventurous!
Stella Rosa Wines can be purchased at your local retailer or at San Antonio Winery in-store and online. 
For more Stella Rosa specialty cocktails, visit our website or YouTube channel, and be sure to share your Stella Rosa fan photos with us on Facebook, Twitter, and Instagram by using #StellaRosa and #Stellabrate.