Easy, refreshing, and delicious – this Stella Rosa Moscato Rosé wine spritz is a warm weather cocktail fave. Summer is just around the corner and it's only fitting that you start to enjoy it with the most refreshing and delicious Stella Rosa wines.
Whether you're planning a backyard BBQ with all your friends, hosting an intimate dinner party, or just looking for something to keep you cool and enjoy on the weekends, Stella Rosa Moscato Rosé is the summer wine for you.
Enjoy a cool wine spritzer by adding ice and a splash of sparkling mineral water to enhance the bubbles and richness to your Stella Rosa Moscato Rosé wine. Don't forget to keep your pinks chilled. If you're craving something a tab bit sweeter, you can also substitute sparkling water with lemon-lime soda for an additional sweetness, or simply add fresh fruits.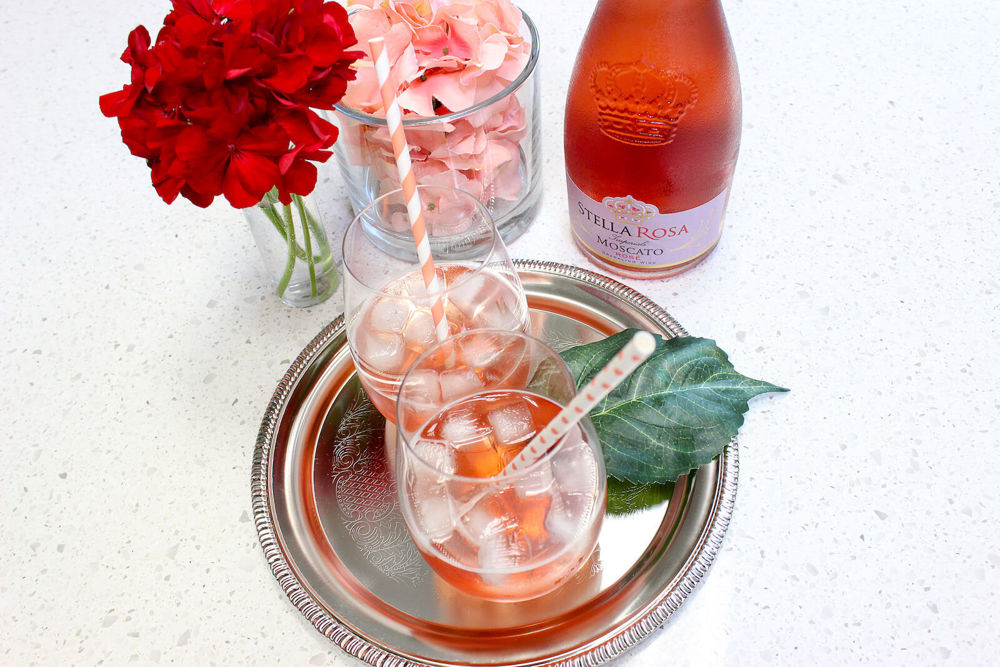 There you have it, your new summer wine is ready for you to enjoy and share with friends and family. Find Stella Rosa wines at your local retailer or shop online from San Antonio Winery today.