Today's fun wine pairing is brought to you by our favorite carnival snack – popcorn! If you're a fan of popcorn and love Stella Rosa wines, you need to try these 8 simple and delicious popcorn and wine pairings for yourself today!
Stella Rosa Imperiale Prosecco – Butter popcorn
Stella Rosa Imperiale Orange – Caramel Corn
Stella Rosa Platinum – Cheddar cheese
Stella Rosa Moscato d'Asti – Jalapeño cheddar
Stella Rosa Rosso – Peanut butter & chocolate
Stella Rosa Imperiale Moscato – Cinnamon toast
Stella Rosa Black – Zebra popcorn
Stella Rosa Peach – Kettle corn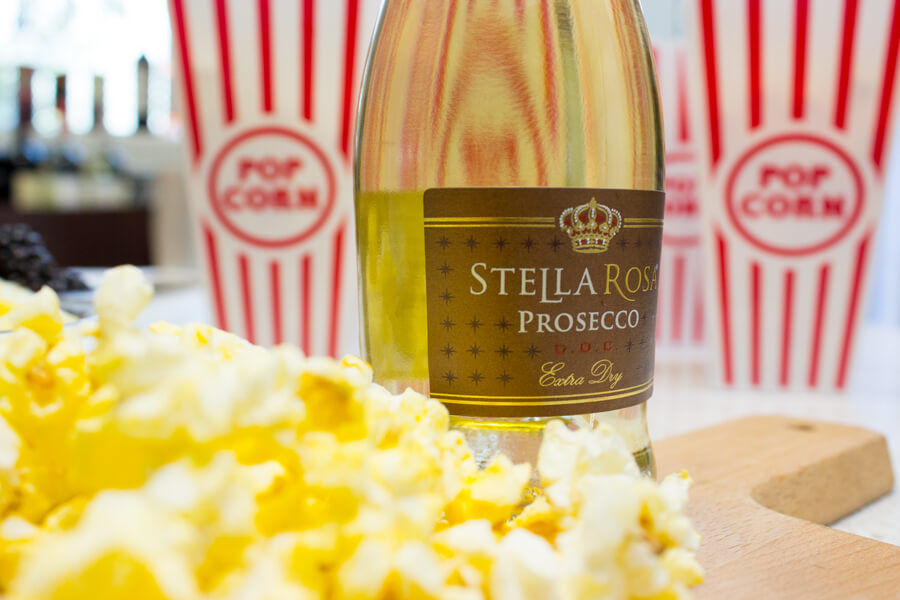 And there you have it! Popcorn and Stella Rosa wines make the perfect pair and will have you wanting more! Find more of your favorite wines at your local retailer or shop online or in-store at San Antonio Winery today.