If you know Stella Rosa, you know our wines are bursting with flavor. They're lightly sparkling and refreshingly sweet, just the way we like it. We're also particular about our desserts, because what makes wine taste even better? When it's paired with something equally delicious!
Macarons are not only delicious in every bite, but they also come in an array of flavors. We paired our award-winning Moscato Rosé these delicate treats and it is an experience you won't want to pass up.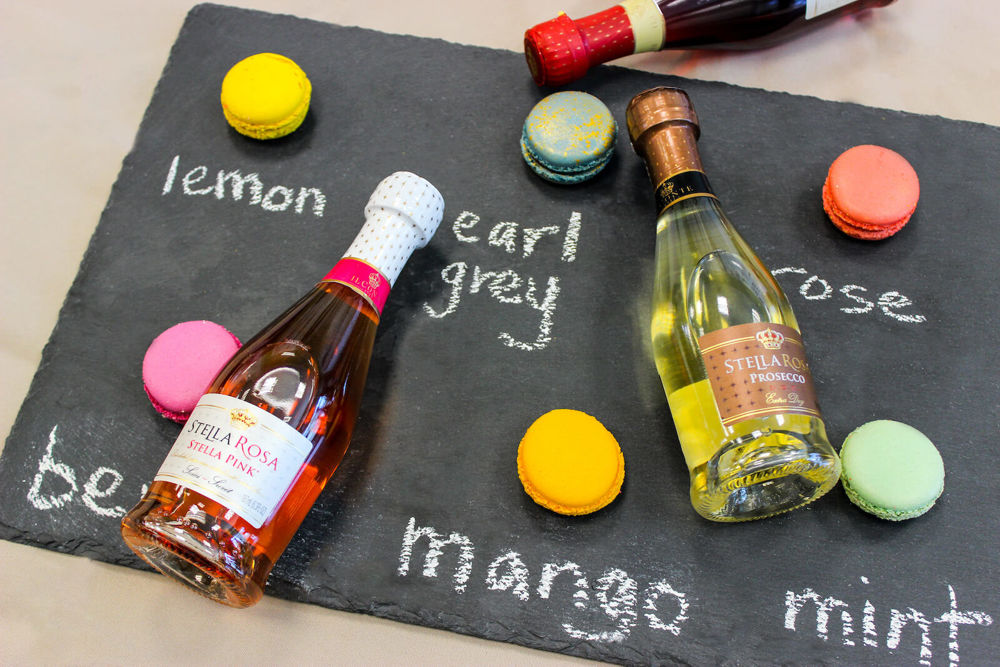 Stella Rosa wine and macarons also make for a beautiful display the next time you're hosting friends and family at your place. Stella Minis are the perfect size for these handheld desserts, making it the cutest mid-afternoon or after dinner ensemble.
If this flavorful pairing makes you smile, be sure to share some photos with us on Instagram, Facebook, or Twitter with #StellaRosa and #Stellabrate. Stella Rosa wines can be purchased online or at your local retailer. Enjoy!