And the award for best wine goes to… Stella Rosa!
Award-winning wine is just what you want when you're tuning in to all the awards shows like the Grammys, BAFTAs, and Oscars (to name a few). To go with your wine, put together a delectable charcuterie board. We've got the tips right here so you create the most eye-catching, Instagram-worthy spread.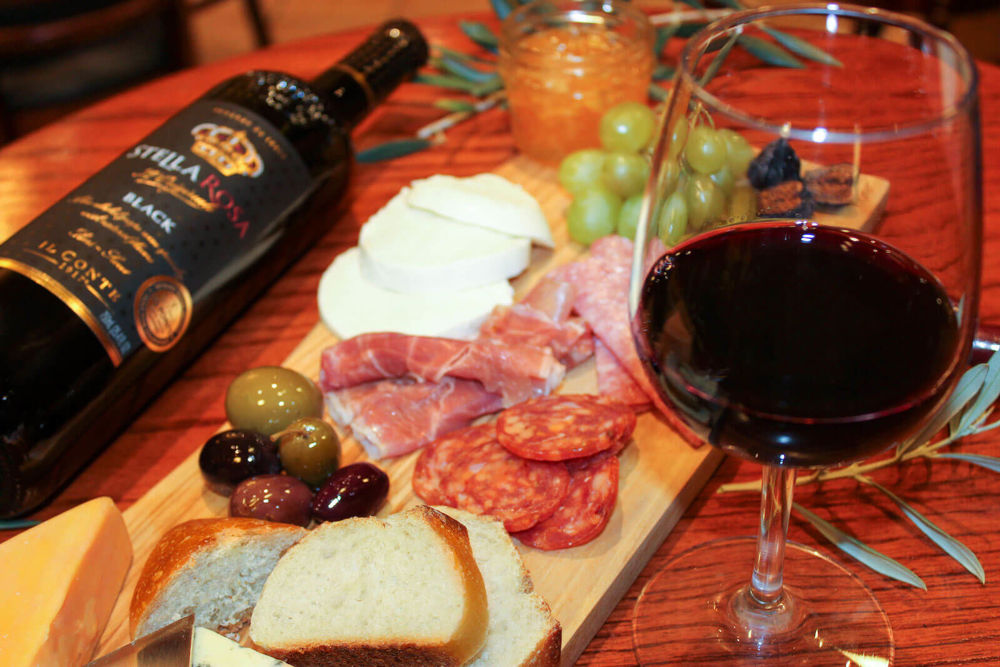 Meat
2 ounces of a meat per person. Vary up flavors and textures like a hard salami, a smoked meat, something soft like pate, and something tangy like a pineapple sausage.
Cheese
Like with meat, offer a variety of textures and styles: sharp, creamy, funky, soft, etc. Cheeses from different regions work well too.
Bread & Crackers
Keep it simple so as to not overpower the flavors of your meats and cheeses. Crackers and toasted baguette slices do just fine.
Garnishes & Condiments
Here's where you get to add more color to your board. What do you like (to eat or just for presentation)? Mustard, pickles, nuts, olives, figs, grapes, honey, jam, fennel salad, micro greens, etc.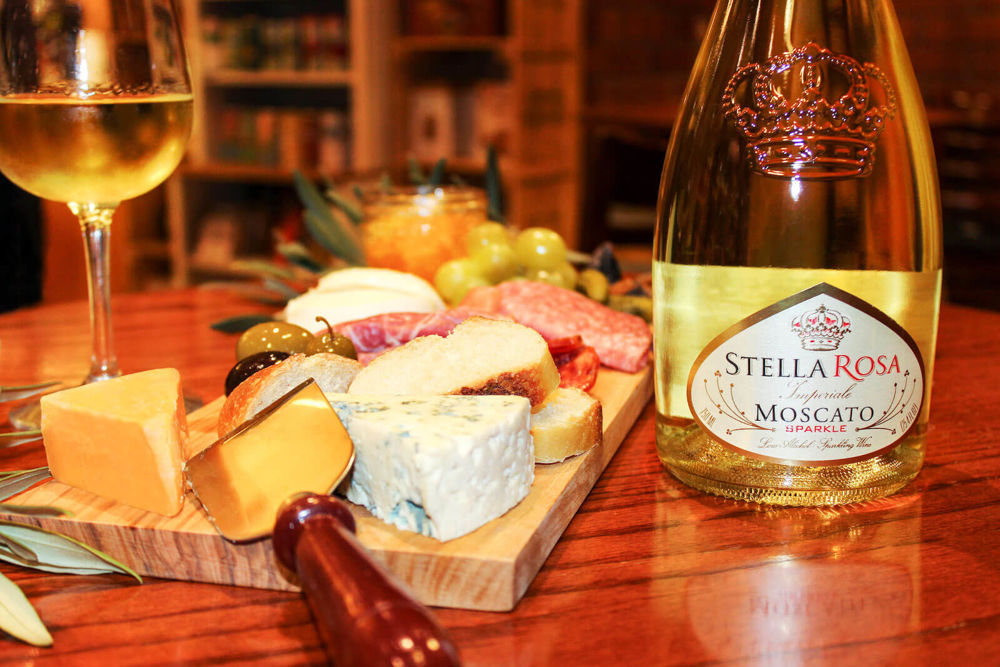 Get creative! Put a little thought and strategy into this so you can get a good variety – and an Instagram and Snapchat-worthy board! But, don't overthink it either because in the end, you're munching on these with a glass of Stella Rosa wine and that's the most important part!
Show off your charcuterie masterpiece by following us on Instagram and Twitter and using #StellaRosa and #Stellabrate in your caption.