Hosting a movie night shouldn't be challenging as long as you have the right essentials to make it a great time. With that said, the perfect party will have plenty of popcorn, desserts, and lots and lots of Stella Rosa wine. Here's everything you need to throw the coolest backyard movie night this season that will work well into the summer.
1. Backyard – This one's a given. Make sure you have plenty of space to lay your blankets and pillows out, preferably near a white wall (white sheet will work too).
2. Projector – If you don't already have one, ask a buddy to loan you one for the night, or check Amazon or Craigslist for good deals. If these aren't the best options for you, Google search some places near you that rent them out for a day for a minimal fee.
3. Pick a flick – Know your audience and choose a movie that everyone can enjoy. You really can't go wrong with comedies!
4. All the treats – Probably the most important one because what's a movie night without treats? A boring one that we would definitely pass on, that's for sure!
Since we're all about snacks, make sure you fill your set up with Stella Rosa wines – we went with Stella Minis and added straws to make things simple. Don't skip the sweet and savory combos of popcorn and desserts. A variety of flavors will give your guests plenty of options.
Keep an ice bucket on hand to keep your wine nice and cold. Refill your bar cart as the supplies start to run low, your guests will appreciate it. You're all set to host a fun filled movie night with Stella Rosa wines!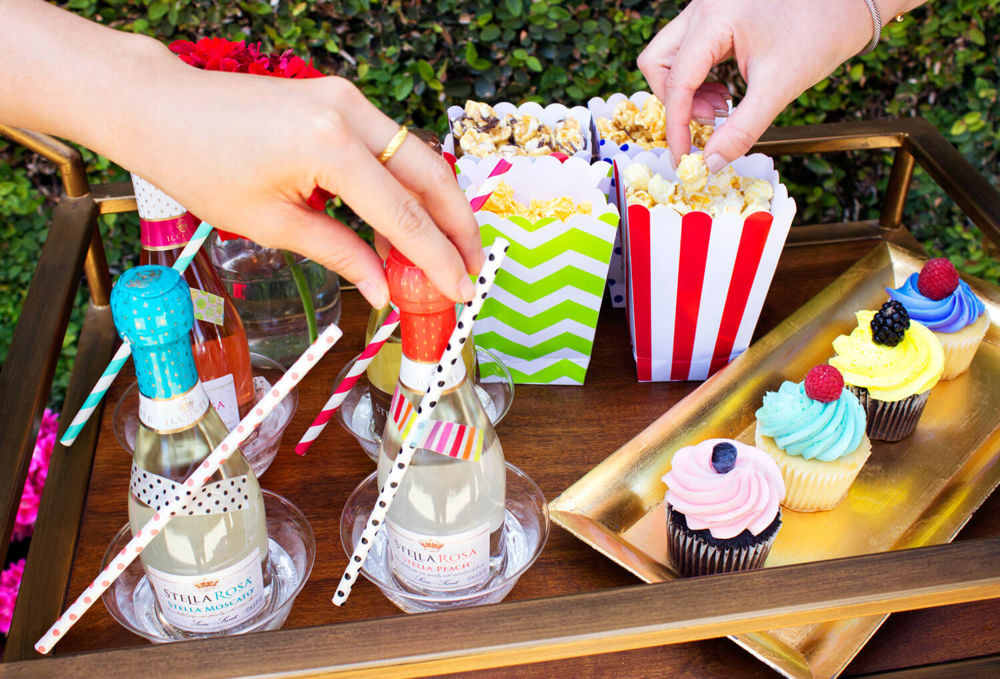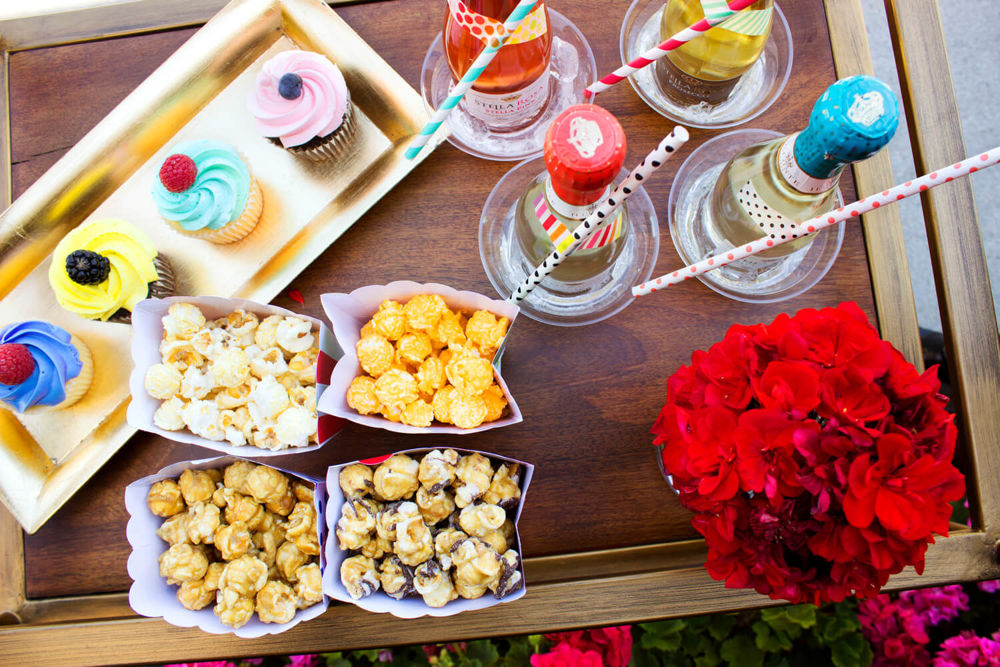 Find Stella Rosa wines at your local retailer or shop online or in-store from San Antonio Winery.