Summer is in full swing and these hot days, you can find us in one of two places: in the kitchen throwing a cold cocktail together, or out by the pool, sipping on that cold cocktail. The latest cocktail we did was one we like to call "Pink Flamingo" because pink is so in right now and we're obsessed. This is a great cocktail to share with your girls (and guys!) on a hot summer day.
Ingredients
• Stella Rosa Pink aluminums – 1 per person and can be purchased at San Antonio Winery in-store or at your local retailer
• Guava, sliced
• Strawberries, sliced
• Grapefruit, sliced
• Raspberries
• Lime or mint for garnish
• Ice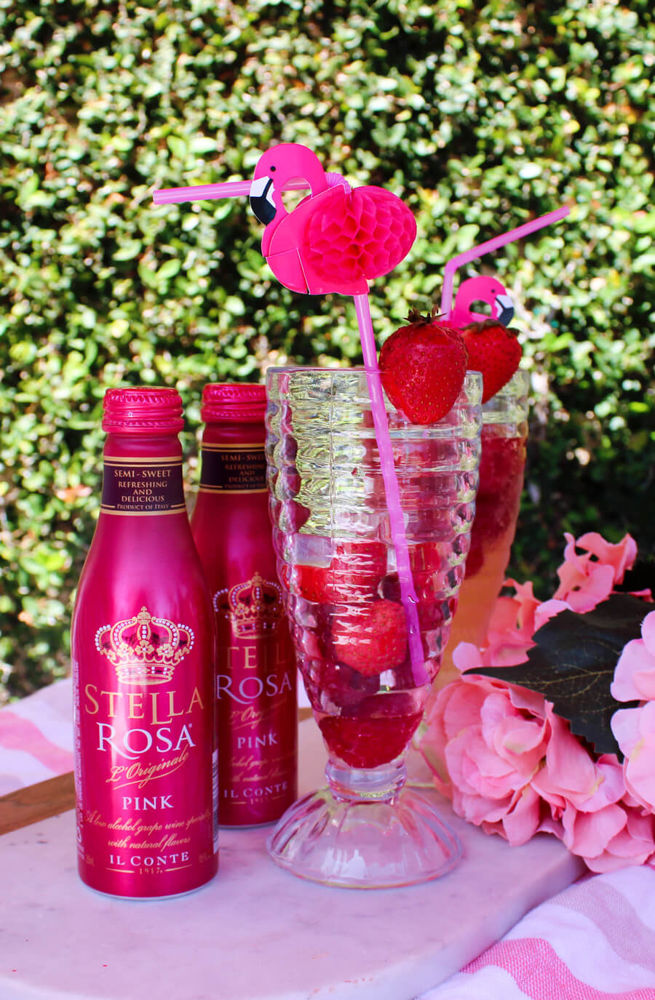 Putting the cocktail together is a no-brainer – just add fruit and ice into a glass, and pour in the wine. If you want to impress your guests a little more, freeze pieces of fruit directly into ice cubes.
For more Stella Rosa cocktails, follow Stella Rosa on Facebook, Instagram, and Twitter, and visit the website by clicking here. Share your social media images with us by using #StellaRosa and #Stellabrate in your captions. Here's to a great summer!