Stella Rosa is trendy, succulents are trendy, and DIY crafts are trendy. So, here's a fun idea: how about repurposing your wine corks to create mini planters for succulents? They're simply adorable, not to mention easy to put together. Plus, it gives you extra reason (not that you need one) to finish off another bottle of Stella Rosa – you need the cork!
Materials:
• Wine corks
• Kitchen paring knife or pocket knife
• Magnets
• Hot glue gun
• Soil
• Succulents
Let's get crafty:
1. Drink Stella Rosa wine and collect the corks.
2. Lay out a piece of paper, cardboard, or towel to work over. This makes the cleanup process much easier and faster.
3. Use a kitchen paring knife or a pocket knife to carve out a hole in the cork. Do this by turning the knife in a circular motion. The hole should go about halfway down the cork.
4. Glue magnets to the corks.
5. Fill corks with soil.
6. Add succulent plants. Add a little more soil and pack it down.
7. Drizzle with a little bit of water.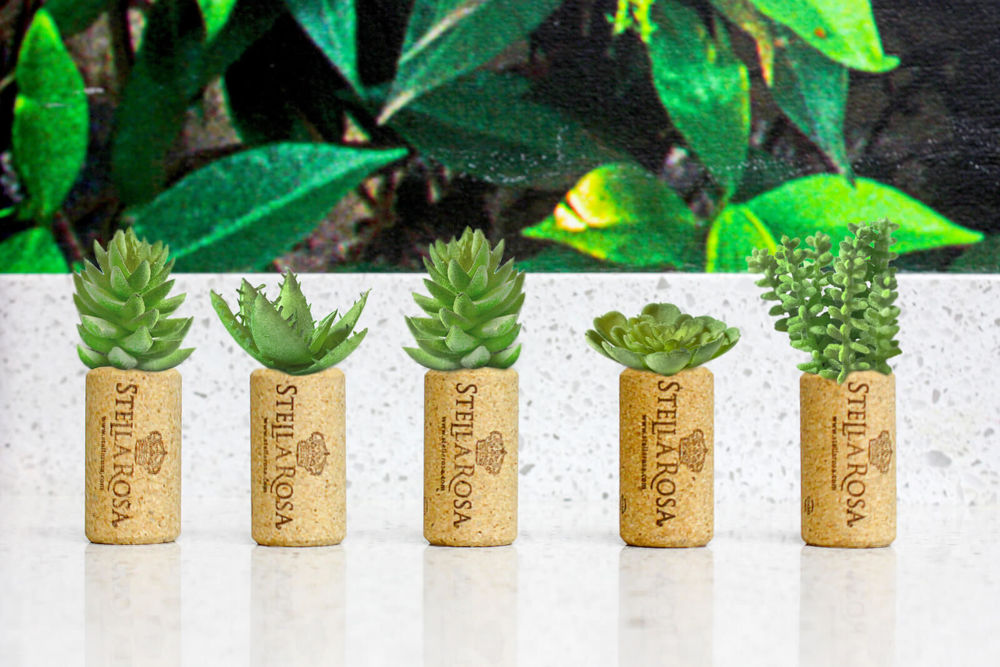 That's it! Now you're free to put your new wine cork succulents onto the fridge, or wherever you had in mind, though most ideal locations would be near a window so it gets some natural light. Then sprinkle or spritz it with some water 1-2 times per week. They're extremely low maintenance!
If you're going to forge ahead with this DIY project (and we hope you do), keep us in-the-know on social media by following us on Instagram and Twitter and using #StellaRosa and #Stellabrate on your photos.