We're big fans of sweets and we love having an excuse to bake, so today we're bringing you delicious cupcakes made with Stella Rosa Brachetto wine that you can share with your friends and family (21+ only please) or feel free to enjoy them all to yourself! Hey – no judgment, we promise!
We opted for rose inspired treats that are ALMOST too pretty to eat. Follow the steps below to create your own Stella Rosa infused cupcakes and show us your lovely creations on social media by tagging #StellaRosa and #Stellabrate!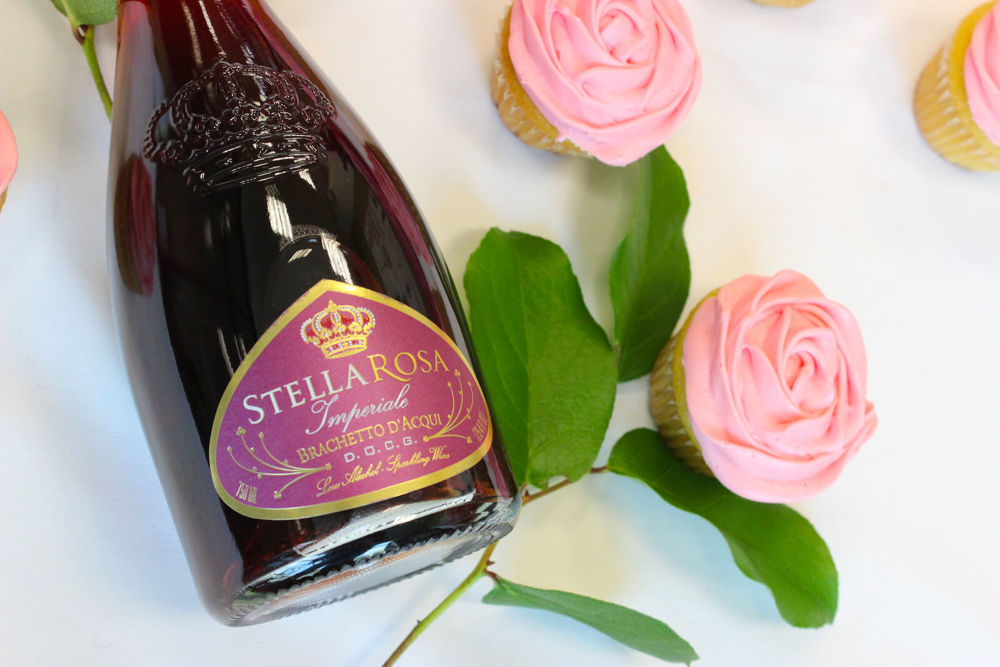 Ingredients:
• 1 box white cake mix (yields 24 cupcakes)
• 1 cup Stella Rosa Brachetto
• 1/3 cup vegetable oil
• 3 eggs
• Buttercream frosting (or your favorite flavor)
• Baking cups
• Piping bags
• Star piping tip
Instructions:
1. Preheat oven to 350°F
2. Blend cake mix, Stella Rosa wine, oil, and eggs in a large bowl at low speed until moistened for about 30 seconds. Beat at medium speed for about 2 minutes more. Pour batter in cupcake pan and bake immediately for about 18-20 minutes.
3. Cupcakes are done when toothpick is inserted in center and comes out clean.
4. Cool cupcakes on wire rack for about 15 minutes before frosting with your favorite frosting flavor.