Put your aim and speed to the test by setting up and playing this Aim, Steady & Fire game! Challenge your friends and see who can finish first; the winner will win the prize. This is a game made for summertime backyard parties, and make sure everyone knows to wear clothes they don't mind getting a little wet because later in the day, you guys can just have a free-for-all water gun fight.
Things you will need:
• Stella Rosa Minis (for the game, it doesn't matter what flavor you get, but FYI they come in Rosso, Moscato, Peach, Pink, and Black)
• ping pong balls
• Water guns
Game rules:
• Pour wine into serving glasses for your guests to sip on.
• Weigh the Stella Rosa bottles down a little bit by filling it with water, rocks, sand, etc.
• Arrange the bottles in a line on the table.
• Place a ping-pong ball on top of each bottle.
• Standing a distance away from the table, players will use the water gun to try and knock the ping-pong balls off of each bottle.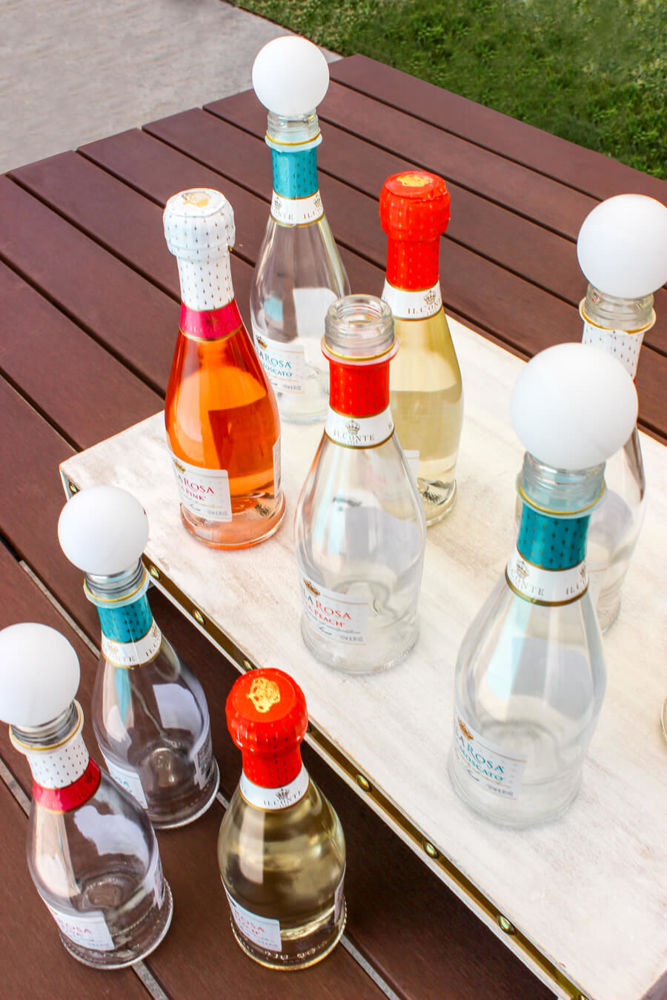 To change up the game and difficulty, you can make different arrangements of the bottles on the table, extend the shooting distance, and set time limits. Having fun has never been easier!
You can get the Stella Rosa Minis at your local retailer or at San Antonio Winery in-store. When the games are on, be sure to share the fun with us on Instagram, Facebook, and Twitter by using #StellaRosa and #Stellabrate.